GLOBAL RUNNING DAY
ABOUT A MONTH AGO, NIKE ATTEMPTED BREAKING HISTORY- THE 2 HOUR MARATHON BARRIER, THAT IS. THEY CHOSE THE TOP 3 MALE ATHLETES IN THE WORLD AND SIMULATED A MARATHON ON THE INFAMOUS AUTODROMO RACETRACK IN MONZA, ITALY BACK IN EARLY MAY. TO WITNESS SUCH AN EVENT WAS BY INVITATION ONLY. HOWEVER, NIKE DECIDED THEY'D ALLOW 10 LUCKY RUNNERS TO PARTICIPATE IN THE HISTORICAL WEEKEND BY ANSWERING ONE SIMPLE QUESTION: WHY DO I RUN? THEY TEAMED UP WITH AIR BNB AND CREATED A SMALL VILLAGE JUST OUTSIDE THE RACETRACK. IF YOU COULD WIN THIS ESSAY CONTEST, NIKE FLEW YOU TO ITALY TO TAKE PART IN THE WEEKEND. NATURALLY, I ENTERED THE CONTEST WITHOUT HESITATION. WITNESSING SUCH HISTORY WOULD BE BEYOND MY WILDEST DREAMS. SO I REALLY THOUGHT ABOUT THE QUESTION AND DUG DEEP TO FIND THE ANSWER. I REALLY DIDN'T THINK I'D BE PICKED OUT OF THOUSANDS WHO ENTERED, BUT I STILL WANTED TO GIVE IT A SHOT.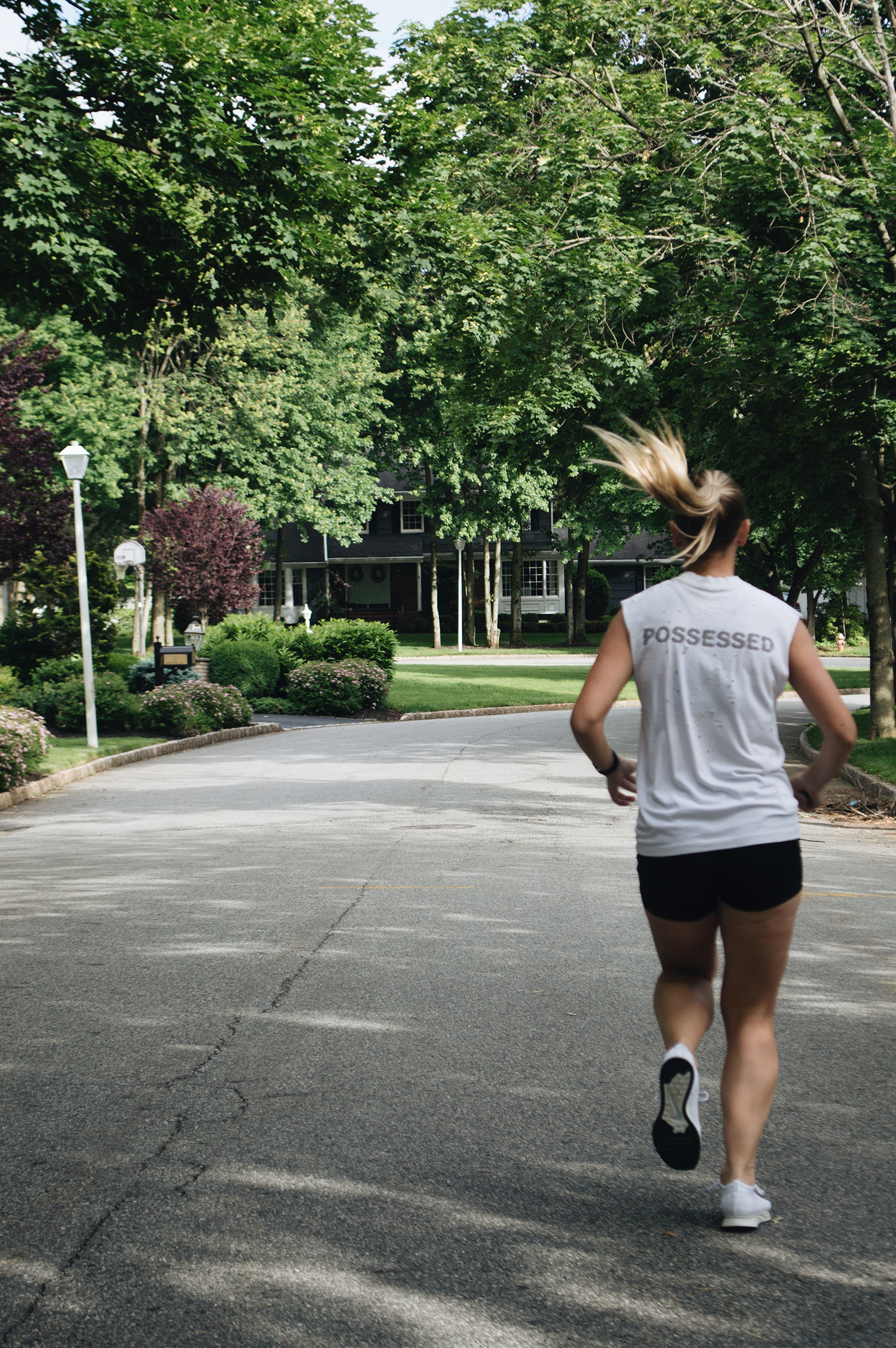 AFTER THE CHOSEN ONES WERE NOTIFIED I REMEMBER GOING BACK TO MY ANSWER TO THE QUESTION. I RE-READ IT OVER AND OVER AND WONDERED WHY MINE DIDN'T STAND OUT ALONGSIDE THE OTHERS. AFTER A FEW DAYS I ASSURED MYSELF THAT THE CHANCES OF BEING CHOSEN WERE EXTREMELY SIMILAR TO WINNING THE LOTTERY A.K.A. NOT EXACTLY IN MY FAVOR AND DECIDED TO LET IT GO. I KNOW WHY I RUN AND I WILL CONTINUE TO, REGARDLESS OF A PRIZE OR EXPERIENCE. I WITNESSED HISTORY AT 3 IN THE MORNING ON MY SMALL LAPTOP SCREEN AND IT WAS JUST AS MESMERIZING AND UNBELIEVABLY INSPIRING THERE AS I'M SURE IT WAS IN PERSON.
BUT SINCE TODAY IS GLOBAL RUNNING DAY, I GOT TO THINKING MORE AND MORE ABOUT THAT QUESTION: WHY DO I RUN? AND THE ANSWER I SHARED OVER A MONTH AGO STILL REMAINS TRUE. THERE IS SO MUCH GOING ON IN MY LIFE AT THE MOMENT. THINGS I DON'T HAVE THE COURAGE TO SHARE JUST YET. BUT RUNNING HAS BEEN THERE THROUGH ALL OF IT, GUIDING ME AND ALMOST CALMING ME AS I LEAP OVER EACH HURDLE SET UP BEFORE ME.
I DECIDED I WOULD SHARE MY RESPONSE HERE, BECAUSE MAYBE THERE ARE OTHERS WHO FEEL THE SAME WAY. FOR WHATEVER REASON YOU MAY RUN, KEEP RUNNING. IF IT MAKES YOU HAPPY, I SAY, WHY THE HELL NOT.
It's early, but she's already hit the pavement, so I lace up my Flyknit's and reluctantly head out the door. Volunteering for defeat is exhausting. Within moments of movement, she's there in front leading the way. I watch her backside effortlessly push forward, her blonde ponytail tossed side to side. I try not to focus on my envy, just solely on my step. It's an impossibility; her form is too enchanting.
She pushes forward, as do I. She's elusive and fast and perfect, almost. I chase her without hesitation until I'm out of breath and must stop. And when I stop, I get angry as she disappears into the bend of road ahead. I rest for the shortest second my body allows and pick up my heavy legs to continue my pursuit. The longer I stop, the quicker doubt floods my imagination.
She's only in front long enough for me to see a glimpse of her float around a corner or just up over a hill. She never looks back, which angers me, but I channel the energy to push me further. I know she's there in the distance, whether in view or not. I chase her endlessly, even when my breath escapes me.
Like Kipchoge/Tadese/Desissa, I run to chase my own improbable. She's my best self to fruition, a constant reminder of every hope, dream and goal I seek in running/life. I live for the moments where it's just her & I battling it out on the road. It's those moments I realize she's never really ahead of me, she's with me every stride.
I run to revel in conquering what seems impossible. I run to prove I'm better than good enough. I run for me.